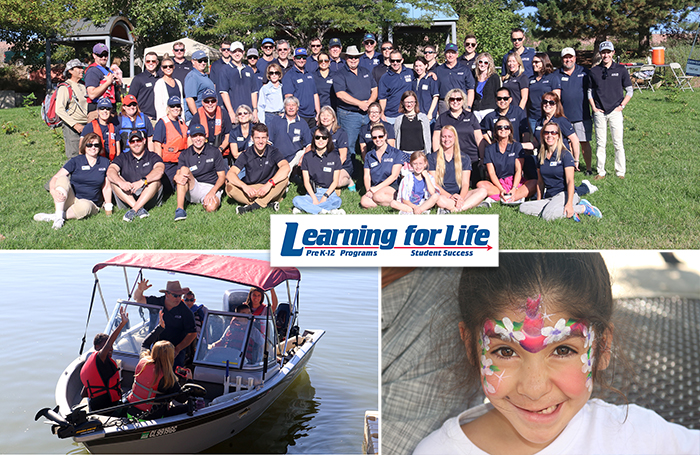 On a warm, sunny Friday last week, AMG employees from our Denver and Boulder offices spent the morning at Cherry Creek State Park hosting more than 200 students with special needs from local public schools at the 17th Annual Learning for Life Fishing Derby.
Learning for Life is a character education program designed to prepare today's youth to successfully handle the complexities of our contemporary society. Their curriculum focuses on enhancing self-confidence, motivation, and self-esteem through age-appropriate lessons that give youth skills and information to help them make positive decisions for themselves, their families, and their futures.
AMG has sponsored this fabulous event since its inception as a way to give back to our community and provide children with special physical, mental, behavioral, or socioeconomic needs an opportunity to experience childhood joys such as fishing, boating, rock climbing, doing crafts, getting their faces painted, and meeting some scaly "friends" brought by the Reptile Guy.
It's a special day that AMG employees look forward to each year, and based on the smiles on the children's faces, they had a great time as well.