Careers
Whether you're early in your career or an experienced professional, AMG could be the place for you.
Our Business & Mission
For over 45 years, AMG has helped executives, business owners, high net worth individuals, and institutions discover a better way to wealth. Our mission since our founding has been:
To help our clients achieve their unique financial goals by integrating sound judgment, objective investment advice and excellence in personal service.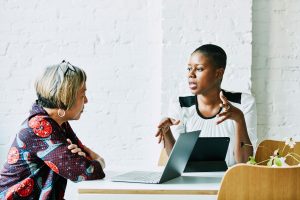 Our Culture
AMG's culture is shaped by our dedication to client success and delivering great client experiences. To achieve great results, we strive to continuously learn and share our knowledge with others, enjoy what we do, and support each other tirelessly. We work together like a family to find solutions.
We value our employees as people and as key contributors to AMG's success. We support our employees through challenging assignments, the ability to grow strengths and talents, and the opportunity to move within the company for ongoing development.
Benefits
AMG offers an excellent benefits package that includes: medical plan, vision and dental offerings, company paid short- and long-term disability, life/AD&D insurance, medical flex/dependent care/transit reimbursement accounts, a 401(k) plan, tuition reimbursement program, paid vacation and personal days, and 10 paid bank holidays.
Equal Opportunity
AMG is an Equal Opportunity/Affirmative Action employer. All qualified applicants will receive consideration for employment without regard to race, color, religion, sex, national origin, disability, or protected Veteran status. View Equal Employment Opportunity Details.