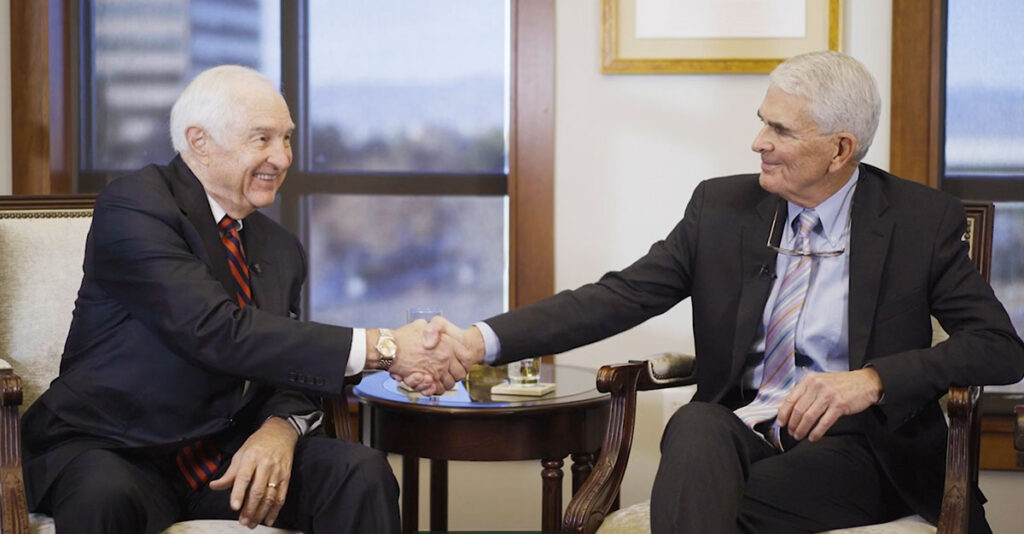 AMG National Trust and Boys, Arnold & Company are pleased to announce they've closed on a merger to join together under the umbrella name of AMG National Trust, headquartered in Denver, Colorado. Both firms have provided private wealth management solutions since the 1970's.
Earl Wright, AMG Chairman and Co-Founder remarked "Throughout our history, we've had the opportunity to build out a comprehensive offering that complements our investment management expertise, like tax, donor-advised funds, retirement plan services, trust administration, and banking. Combine this great portfolio of services with the incredible talent of the Boys Arnold team, we feel we have a winning formula for success."
Tommy Arnold, Wealth Counselor and Former Chairman of Boys Arnold added, "Our shared sense of values, our shared vision for the future of the industry, and our shared experiences make this merger exciting for the Boys Arnold team. We look forward to our future together as a combined company."
With a shared vision for helping clients successfully manage their wealth, the combined entity will continue to provide extensive personalized financial services to clients in 47 states across the United States from its eight regional offices, managing or administering nearly $6 billion in assets.
The expanded AMG National Trust wealth management firm will continue to be independent, dedicated to client success, and focused on helping individuals, families, and organizations realize a better way to wealth.