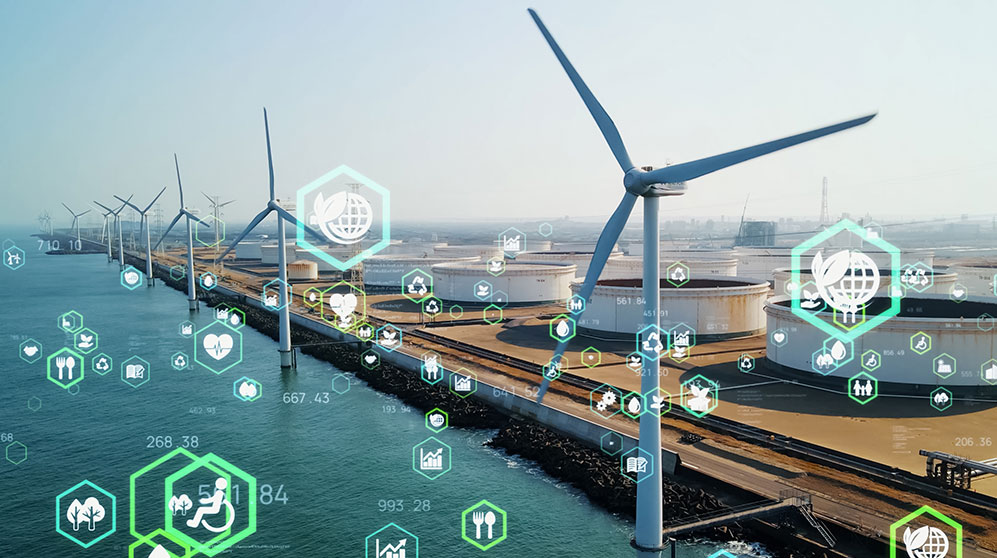 Climate tech soon might be the belle at the venture-capital ball thanks to a new fairy godmother—the federal government.
Technologies seeking to mitigate the impact of climate change, such as new manufacturing processes that reduce or eliminate carbon emissions, have attracted growing investment over the past five years, including $44 billion in 2021. But now the U.S. Inflation Reduction Act (IRA), enacted in August, might be a game changer for energy transition. It provides a whopping $370 billion for climate tech and green energy in general through tax credits and direct investment.
The IRA creates new tax incentives for a variety of renewable projects, including carbon-capture technology and advanced manufacturing projects that supply the renewables industry. Some $2 billion is earmarked for energy research at national labs, providing key funding of academic research for exploratory science, a building block for innovation in the United States. Notably, there are new tax credits for existing nuclear plants, creating incentives to keep them generating power but providing no support for new projects. Combined, the act allocates funding for exploratory clean energy research, offers incentives for project commercialization, and promotes advancing domestic manufacturing capabilities.
All this federal money will likely entice a skyrocketing amount of private investment in green technologies. Some undoubtedly will be successful ventures. However, the curse of capital fosters less deliberate and sophisticated investment, and many projects will fail. The devil is in the act's details, one leading investor noted, adding "the impact could still be minor if the rules prove unwieldy." This will be the key as incentives and subsidies can provide needed support but can also create distortions in the market.
Potential investors should focus on businesses that can prove economic solutions to reducing carbon emissions. Innovations that are viable—without subsidies—are most attractive, with incentives only bolstering returns.