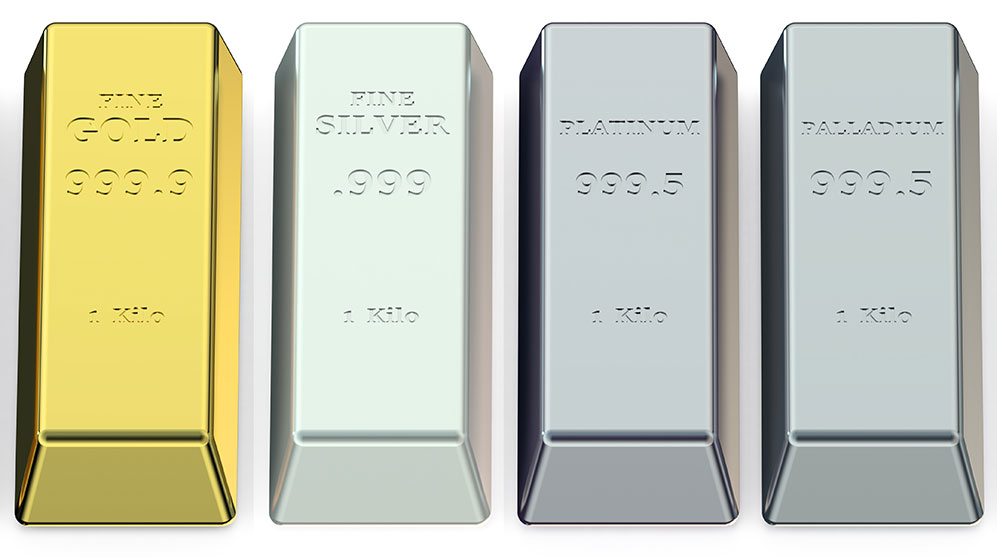 Massive liquidity injections from central banks sent security prices soaring in the spring, which led some investors to seek alternatives. Many chose precious metals.
When considering precious metals, it helps to distinguish between two sources of price movement: investors speculatively rotating in and out of asset classes on the one hand and more traditional supply-and-demand factors on the other. The recent price appreciation clearly stems from investor activity. With prices close to a recent peak, this suggests that now is not the time to invest based solely on an expectation of quick profits.
True, a glance at the graph above shows the potential for a correction in metals could be approaching. Yet the Fed has signaled, in strong terms, that its high-liquidity policy will remain in place, possibly for years to come. The falling dollar, too, supports metals prices, as they are denominated in dollars. Still another factor in favor of high prices: The main cost of owning metals—raising the cash to buy them—is nearly zero thanks to low interest rates. The best assessment one can make, therefore, is that precious metal prices are likely to be volatile but are well supported—by the factors mentioned above—at today's high levels.
So, do precious metals belong in a portfolio right now? We believe they can, not as a speculative play but for their traditional attractiveness as a store of value, with modest upside potential, in uncertain times. Sources of uncertainty right now are plentiful—the U.S. elections, the pandemic, wildfires, and the seemingly endless Brexit negotiations come to mind—providing ample grounds for wanting to hedge against the volatility of other asset classes.
As for which of the four precious metals to hold over this timeframe, while they often move in sync with one another, we do believe prospects, for the next 12 to 18 months, look better for gold and silver than for platinum and palladium.