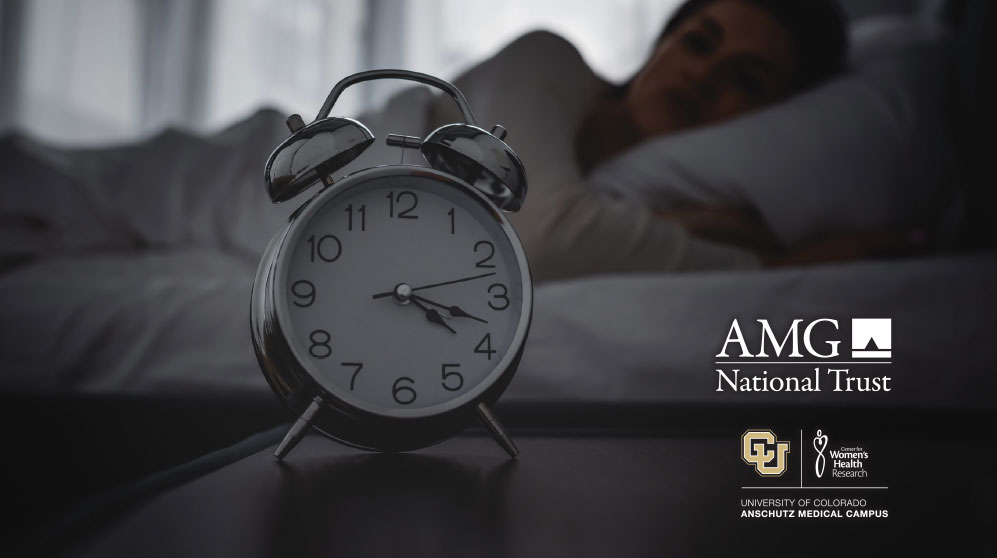 AMG National Trust and the University of Colorado's Center for Women's Health Research hosted a virtual event about the important role sleep and disruptions of your natural sleep rhythm, known as circadian disruption, plays in your metabolic health.
---

Josiane Broussard, PhD will be presenting this valuable information. Dr. Broussard is an Assistant Professor in the Department of Health and Exercise Science at Colorado State University. She is also an Adjoint Assistant Professor of Medicine at the University of Colorado School of Medicine and a scientist at the Center for Women's Health Research at the CU Anschutz Medical Campus. Dr. Broussard and her team study how not getting enough sleep, or sleeping and eating at the wrong time of day impair metabolic tissues such as muscle and fat tissue.
---
This event has already taken place. View the webinar recording here.