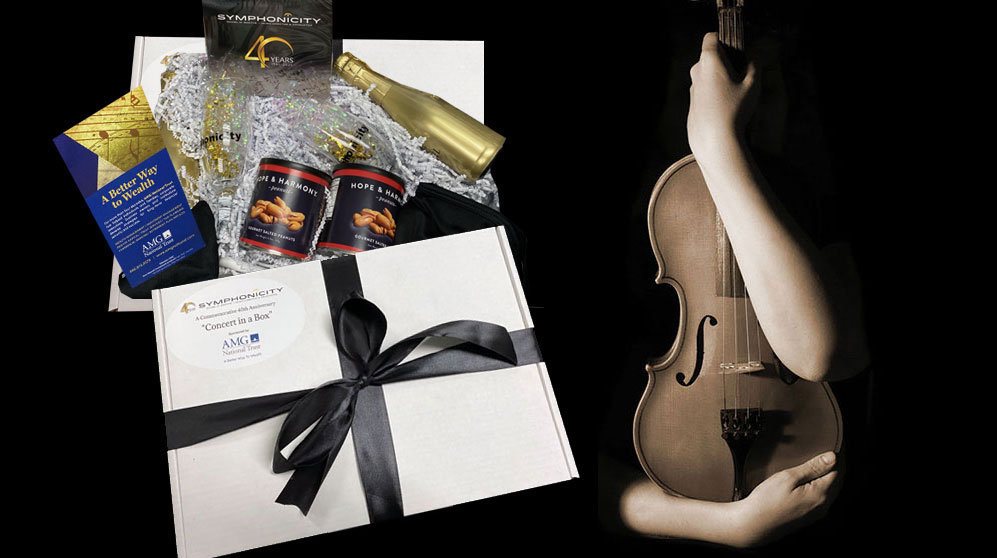 Symphonicity is the symphony orchestra for the City of Virginia Beach, VA that has been "Playing for the Love of Music" since 1981.
At its June 13 Open House at Sajo Farm, AMG's Virginia Beach office presented patrons with a "Concert in a Box" as a thank you for their support of Symphonicity during the challenging 2020-2021 season. With its shift to digital, Symphonicity's entire 40th anniversary season is available online for music lovers anywhere to enjoy.
Symphonicity is one of the many local philanthropic partnerships in the communities in which we live and work that AMG is proud to support.
To learn more about AMG's community involvement, please visit our Community page.