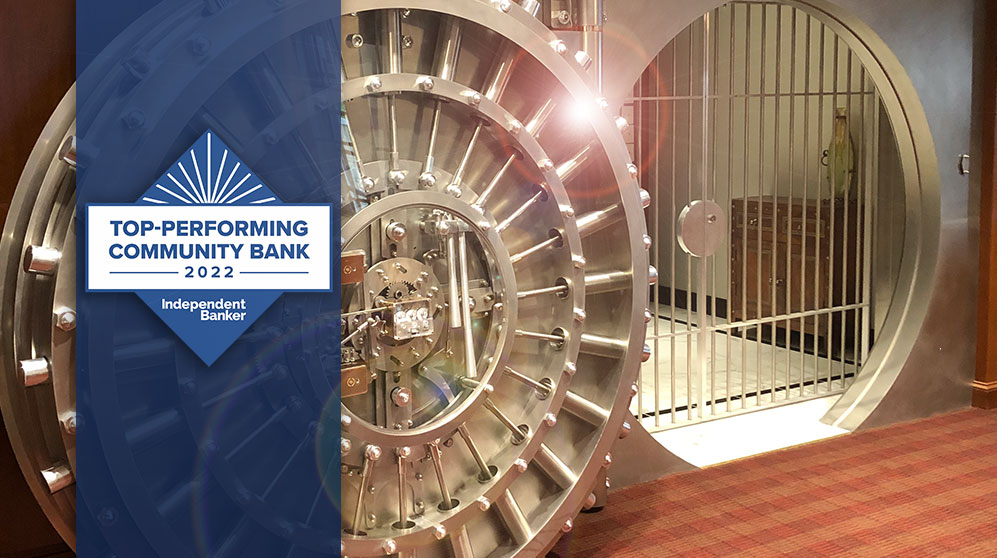 Independent Banker magazine, the award-winning monthly publication of the Independent Community Bankers of America (ICBA), once again recognized AMG National Trust (AMG) as one of the top-performing community banks for 2022 in the $300 million to $1 billion category.
Community banks are vital organizations to local communities. They support their local economies, take the time to truly know their customers and can offer nimble decision-making on loans.
"AMG has built a reputation for service that goes beyond conventional thinking to provide exceptional solutions. We are honored to be recognized as one of the top performing community banks" said Tom Chesney, President–Commercial Banking Division.
AMG is a member of the Independent Bankers of Colorado, an organization with a vision to preserve independent community banking and a belief that community banks that support their local economies best serve our communities and citizens.
"Mid-sized and community banks are important to U.S. economic growth and stability. We are integral parts of our communities" said Earl Wright, Chairman and Co-founder. "We have close ties to our borrowers and depositors. We shop at their businesses and buy their products. We keep the money local."
The ICBA award criteria for this year was compiled with the aim of recognizing community banks that are consistent high performers.
Learn how AMG's banking solutions can help you.
Ideas on how AMG can help local businesses
Working capital loans
Equipment loans
Expansion loans
Building improvement loans
Acquisition loans
Lines of credit
Other customized lending and deposit solutions
Schedule your free consultation with an AMG banker today!