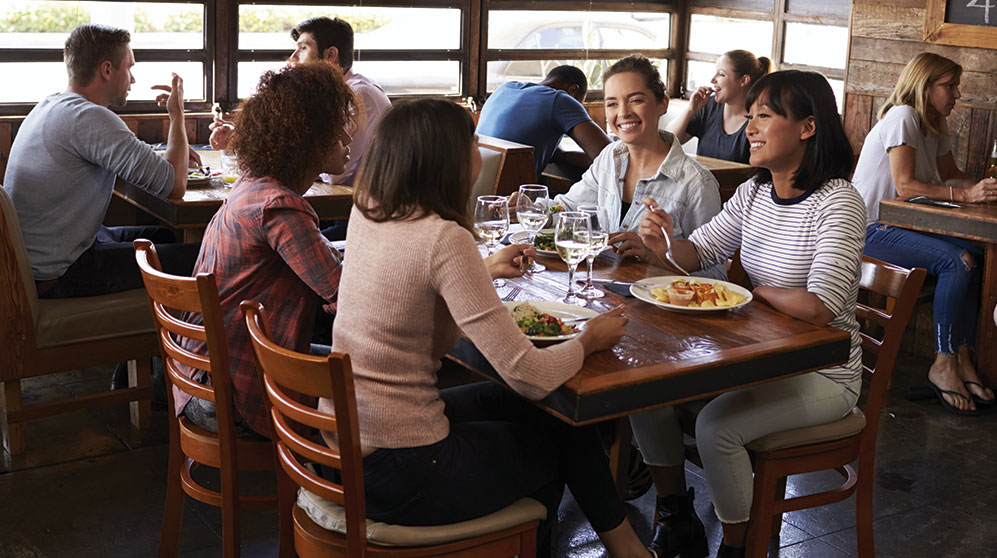 After 12 sputtering months, the hard-hit service sector appears primed to boom as consumers increasingly reclaim their lives by dining out, going to the movies and traveling. Improving weather, stimulus checks and the availability and surge in vaccinations converged in early March to help shift the sector's recovery into overdrive.
Industries that have lagged during the COVID-19 pandemic shutdown—including airlines, hotels and movie theaters—have experienced an exceptionally strong rebound since February. Real-time indicators suggest the surge could be quite dramatic and continue well into spring.
Leisure air bookings are accelerating in earnest, and the daily volume of passengers passing through domestic airports has remained above 1.5 million since March, after hovering under 1 million for nearly all of the COVID-19 shutdown. In an encouraging sign of normalization, major domestic airlines are resuming the sale of middle seats and calling parked aircraft back into service.
Hotels, too, are reporting an upswing in demand as consumers get more comfortable with post-pandemic travel. Domestic hotel occupancy in mid-March jumped to the highest level in a year and has remained near that level into early April. Resort-oriented markets have reported the fastest rebounds and highest occupancies, indicating that household wallets are itching for discretionary spending.
Although dining reservations remain 20% below comparable 2019 levels, it's still a big improvement from a couple of months ago when reservations were down 40%. Service venues—amusement parks, fitness centers and movie theaters—are also seeing accelerating foot traffic and attendance. More than half of North American theaters were open in March, climbing to nearly 58% in early April. Other close-quarter entertainment venues—live theater, concert halls and sports arenas—have been among the slowest to come back from the economic dip but are starting to see improvements.
Together, the data reflect accelerating economic growth as more Americans are vaccinated against COVID-19, restrictions on business are rolled back, fiscal relief takes hold and global commerce normalizes. As the recovery in the hard-hit service sectors gains traction, the nation's economic output gap will continue to close, mending the labor market.