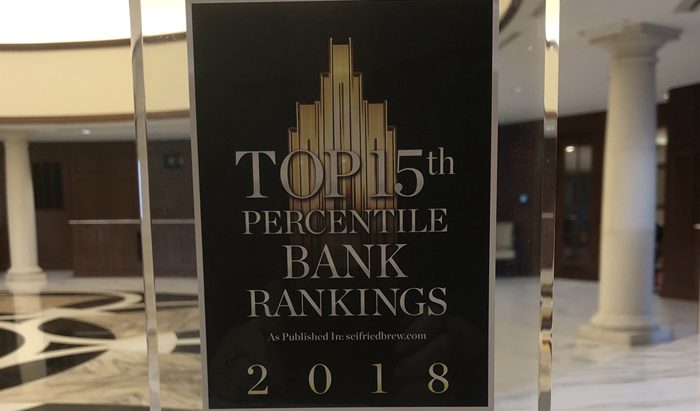 Seifried & Brew (S&B), a well-respected community bank consulting and risk management firm, recently released its annual Top 15th Percentile List for 2018. AMG National Trust Bank is pleased to be listed in the 54th spot among community banks with assets between $10 million and $30 billion.
The S&B Top 15th Percentile List began in 2011 and is developed based on S&B's Risk/Return Composite Index which balances each community bank's risk rating with their return on assets and return on equity.
While AMG focuses our efforts on building partnerships with each of our clients individually and helping them achieve their specific financial goals, it's nice to be recognized by an objective third-party expert in the industry.
To learn more about S&B's Top 15th Percentile List, visit http://seifriedbrew.com/top_15th.html.