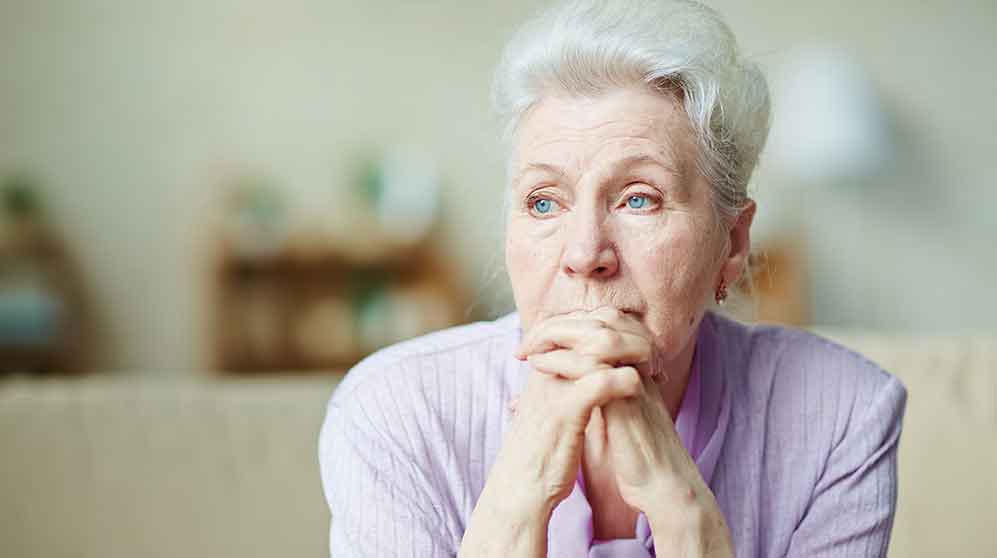 World Elder Abuse Awareness Day (WEAAD) seeks to educate and mobilize the public on an issue that affects millions worldwide and costs victims billions: the neglect, abuse, and financial exploitation of older adults in our society. Resources abound to help us understand potential risks and identify solutions.
According to The National Elder Mistreatment Study, 1 in 10 Americans age 60 or older—over 7 million people today—has experienced some sort of emotional, physical, sexual, or financial abuse or probable neglect.
Yet these numbers likely underreport the problem. Elder abuse thrives in silence. A New York State Elder Abuse Prevalence Study found that for every case of elder abuse in New York state reported to authorities, 23.5 went unreported. Additionally, they found that for each case specifically of elder financial abuse reported, 44 cases went unreported.
Why are older adults reluctant to report abuse and neglect?
Many victims feel ashamed when they are harmed or fear the loneliness that might come from a broken trusted relationship with adult children or a hired caregiver who has become a social companion. They don't want to get anyone into trouble or fear losing at-home care and being sent to a nursing home.
Financial exploitation can be especially devastating to older adults, warns the Consumer Financial Protection Bureau (CFPB). They may not be able to earn back what they have lost and may suffer meaningful quality of life changes as a result.
Just as "think before you click" is oft-repeated advice to avoid cyber threats, "question, support, and report" will become a similar catchphrase for all of us serving the large and growing elder population.
Case Study: Unusual Transactions Raise Suspicions
We work with an elderly client for whom we serve as the corporate trustee on a trust account. The client holds other investment and banking accounts with other financial institutions, yet most of his bills for daily living are paid through the trust account. He and his AMG advisor have developed a close relationship.
This gentleman is hard of hearing and walks with a cane, so he engaged a weekly caretaker to help him keep up his home and support his care. This caretaker became a valued social companion; he viewed her as an extension of the family.
When discussing the trust's tax return, his AMG advisor realized that the client didn't have anyone working on his personal tax returns. To support her client, the advisor scheduled a meeting to help the client sort through all the account statements and other documentation needed for his returns.
In reviewing the statements for accounts held outside of AMG, the advisor discovered new and unusual charges. Although AMG paid most of the client's bills from his trust account, there was a credit card bill with unusual charges. And although the client had long paid off his primary residence, there was a new mortgage, which is a form of identity theft. It became clear the caregiver was using the client's funds for the caregiver's personal benefit.
The client initially was reluctant to do anything, because he didn't want to get his caretaker in trouble. The client provided AMG the name of a Trusted Contact, which allowed the advisor to alert a family member who became an advocate on the client's behalf.
The potential financial exploitation also was reported to the local adult protective services agency.
The family decided to not file a police report. Over time, the issues were resolved. The client decided that he no longer had the desire or ability to manage his estate on his own. He granted a family member power of attorney to make financial decisions on his behalf and consolidated all of his accounts with AMG for ease of administration.
Would You Benefit From Working With AMG?
AMG is a trusted resource for many families, especially those with complicated financial lives. We pride ourselves on going above and beyond for our clients.
With our comprehensive platform of integrated solutions, including financial planning, investment management, trust administration, tax preparation, and banking, we're here to help.
To book a free consultation call 800-999-2190 or email with the best day and time to reach you.
Helpful Resources
Frequently Asked Questions
What is elder abuse?
About 1 in 10 Americans age 60 or older have experienced elder abuse, which is broadly defined as the mistreatment or harm of an older person. According to the CDC, common types of elder abuse include:
Physical abuse
Sexual abuse
Emotional or psychological abuse
Neglect
Financial abuse
What are some signs of elder abuse?
According to the National Institute on Aging, common signs to watch for elder abuse include:
Depression, confusion, or acting withdrawn
Isolation from friends and family
Unexplained injuries
Appears dirty, underfed, dehydrated, over-or undermedicated, or not receiving needed care for medical problems
Has bed sores or other preventable conditions
Recent changes in banking or spending patterns
What are some signs of elder financial exploitation?
According to the American Bankers Association, any unusual activity in an elderly person's financial accounts or spending habits could be a sign of elder financial abuse, including:
Unusual account activity, including large, frequent, or unexplained withdrawals
Closing accounts without regard to penalties or opening new accounts without regard to additional costs
Confusion, fear, shame, reluctance to discuss, or lack of awareness of financial activities
Statements that no longer go to the customer's home
New powers of attorney the elder person does not understand
A caretaker, relative, or friend suddenly begins conducting financial transactions without proper documentation
Altered wills and trusts
How to report elder abuse?
If you believe someone is in immediate danger, always call 9-1-1 or your local police.
Otherwise, report abuse to Adult Protective Services (APS) programs in the appropriate state or an equivalent government agency: see Directory of State Resources.