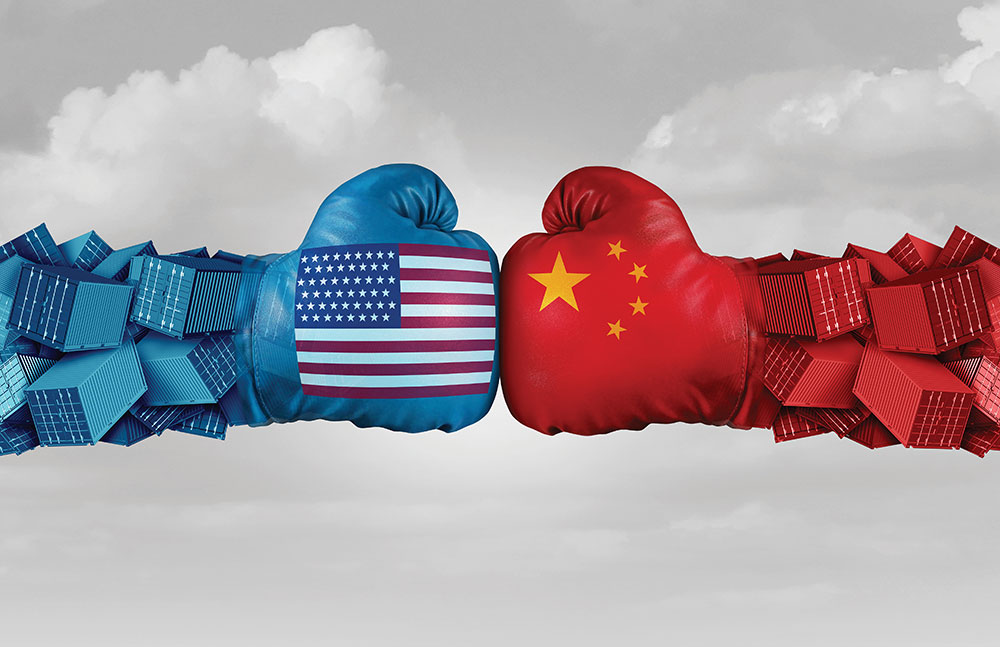 The on-again, off-again U.S.-China trade talks are set to resume next month.
Economies and markets around the world have been affected by the two nations' dispute and tit-for-tat tariff tantrums. If negotiations de-escalate tensions and produce possible resolutions, market volatility might settle down.
The Trump Administration is determined to reduce the United States' $419 billion trade deficit with China. This imbalance has run for decades and helped foster a stunning economic surge in China. In the past 50 years, China has evolved from a nation of abject poverty into the world's second largest economy with a middle class of 350 million within its 1.3 billion population.
Corporate America played a big role in this economic boom but also paid a price. In AMG's visits to China, U.S. companies repeatedly mentioned that the cost of doing business in China meant partnering with Chinese companies, which often resulted in forced intellectual-property transfers, such as giving up patent protections. That meant Chinese workers started making the products previously imported from America. In essence, the Chinese economy was being built at the expense of U.S. workers.
But this ongoing trade conflict is just one of many economic issues facing China's communist party and its leader, Xi Jinping. The totalitarian nation has long-term economic goals that require 5% or greater growth. But achieving this with a population expected to begin decreasing in the next decade and over-capacity in industries such as steel, aluminum and basic construction would be nearly impossible unless China does the following:
Creates a more innovative and productive labor force.
Realizes advancements in sciences, technology, and engineering.
Secures unimpeded access to raw materials and energy source.
Xi has stated that China's internal success depends on worldwide economic growth and harmony. Enter his Belt and Road Initiative, which could reshape China and the world economic order.