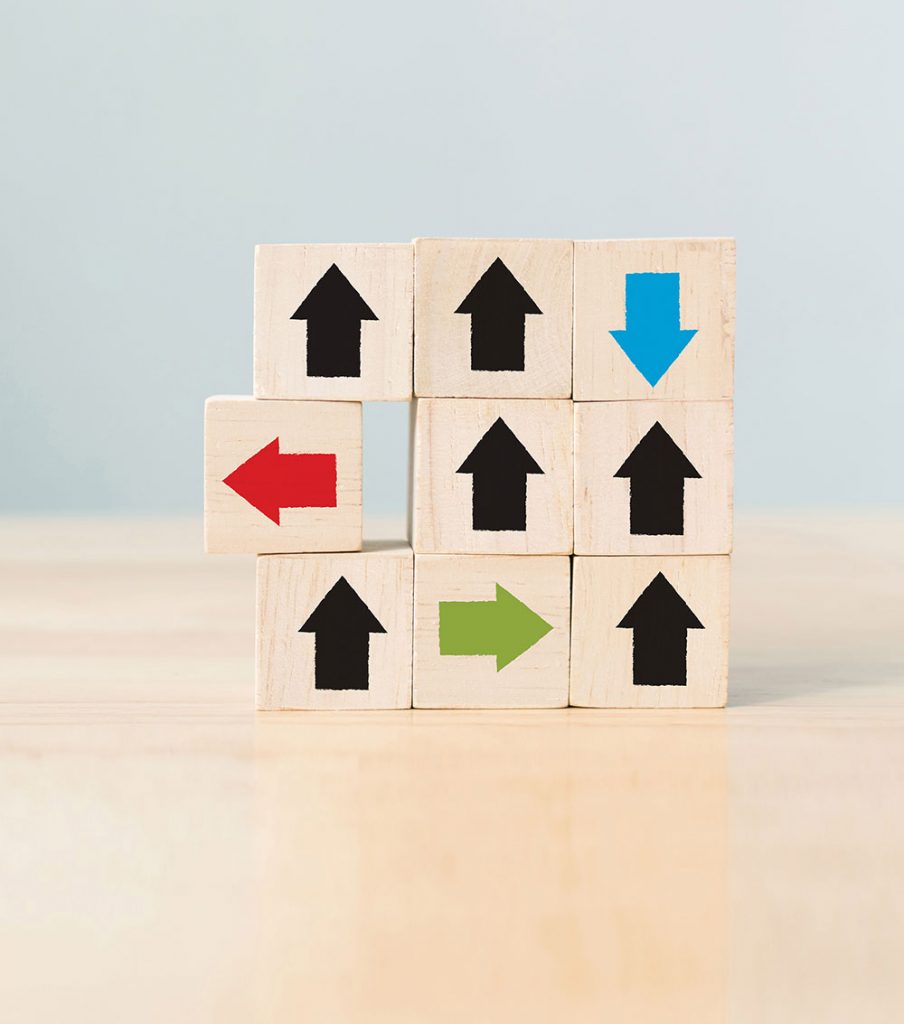 Still Growing, But Not All In Sync
After accelerating in sync during 2017 national economies are diverging in 2018, with many showing slower growth. Still, global growth in the aggregate will move up a bit. The International Monetary Fund (IMF) estimates that global real GDP will be up 3.9% in 2018, 0.2 percentage points more than in 2017. The U.S. economy has broken away from the developed country pack. Developed country growth is expected to average 2.4% in 2018, but AMG anticipates U.S. real GDP growth will be 2.9%.
The U.S. economy grew an annualized 4.1% in the second quarter. Growth of final demand was actually stronger, 5.1%. A steep decline in the volume of additions to inventories cut the amount of domestic output needed to meet demand growth by a full percentage point. However, that was offset by a surge in exports that were apparently shipped to beat the potential imposition of tariffs.
Annual inflation recently exceeded 2.0%—the target of the Federal Reserve (Fed). Yet the Fed maintains its policy of gradualism. In July it made its second 25 basis point rate hike of the year, and policymakers anticipate only two more increases before year end. Liquidity remains plentiful, financial assets are priced near their highs, and there is little stress in the financial system.
What's Important
"Trade War" Risks Ease, but Have Not Disappeared — New U.S. tariffs and retaliatory tariffs imposed by affected countries so far will have minimal impacts. Additional tariff threats and counter measures are more serious, but still not catastrophic. Encouragingly, the Trump Administration has agreed to conduct negotiations with affected foreign countries, but favorable outcomes are not certain.
The Economy Continues to Run Hot — The growth of output exceeds the rate of growth of the economy's effective productive capacity. This will further drive down the unemployment rate, exacerbate labor shortages and push inefficient resources back into use. The nascent acceleration in wage and price inflation will intensify.
The Fed May Yet Move up the Pace of Interest Rate Increases — Fed policymakers are trying to plot a policy path that neither overstimulates the economy nor shuts down the expansion. This will not be easy. If inflation picks up further, it would not be a surprise to see Fed policy turn tighter, faster.
Recent Calm In The Financial Markets Is Temporary — U.S. equity market prices have returned to roughly the same level as of late January, and fixed income markets have been relatively quiet with volatility declining into August. Strong corporate profits will provide near-term support for equities, but accelerating inflation and rising interest rates suggest increased future price volatility.
Looking Ahead
Real GDP growth of 4.1% will not be maintained, but the growth outlook for the U.S. economy remains quite positive. Fiscal policy is providing a boost to economic growth with tax cuts and increased government purchases that will last well into 2019. Consumers are in great financial shape: jobs are plentiful and wage growth is accelerating, while household leverage and debt service requirement are low relative to both household assets and disposable income. Businesses will be increasing capital spending just to catch capacity up with sales as well as replace worn and obsolete items.
On the downside, strong economic growth raises the specter of overheating, with the attendant problems of labor and capital shortages leading to runaway increases in wages and inflation. That is not an immediate issue, however, and if successful, the Fed's gradual approach to tightening monetary policy may well achieve the intended soft landing for the economy.
Global economic and financial conditions are moving back toward normal, meaning greater diversity of results and higher volatility. Growth in advance economies is slowing largely because capacity limitations. Yet, growth remains robust. Prospects for emerging and developing economies are quite varied. Some may experience considerable disruptions as monetary policies turn tighter in major financial centers in the developed world. However, aggregate growth appears likely to move up marginally though 2019.
To receive a full copy of the Executive Summary or the entire 30+ page "Notes on the Economy" report, contact your AMG advisor or submit a request for more information.