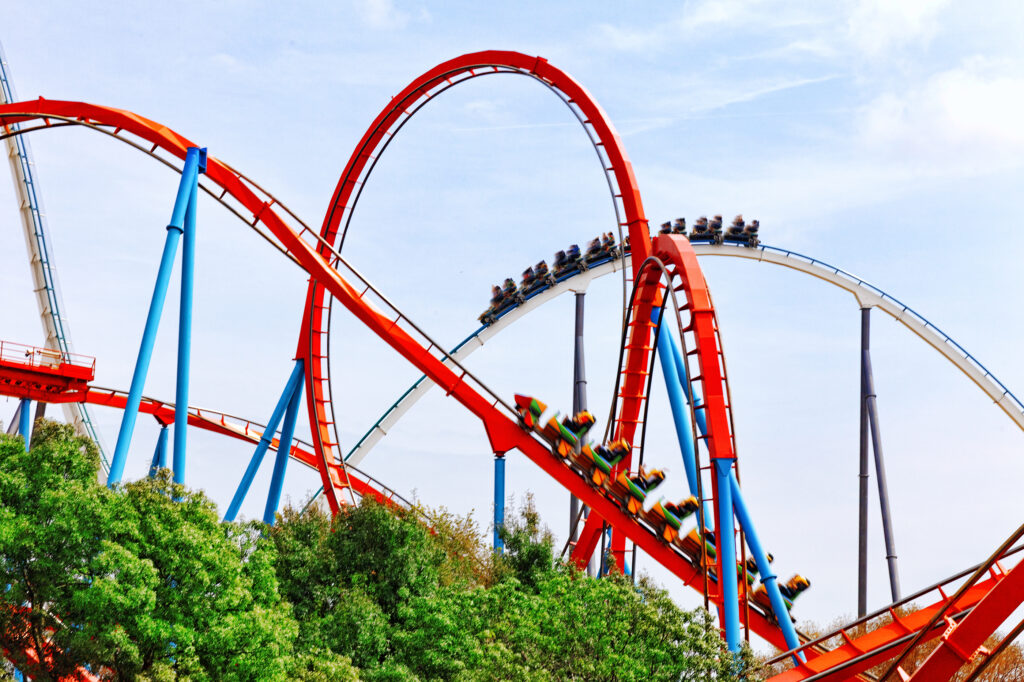 AMG recommends sticking to your long-term investment plan despite recent roller-coaster volatility.
Stock market corrections and economic recessions do not always go hand in hand. Historically, corrections happen frequently but are often not something long-term investors should worry about. Recessions are rarer, with meaningful consequences, but AMG does not see a recession in the near future. The economy and corporate profits continue to grow at rates above the trend of recent years.
The S&P 500 peaked on Jan. 26 at just over 2,872 and then fell nearly 12% in February as investors grew concerned the global economy would get too hot too fast. This concern showed itself in rising bond yields with the U.S. 10-year Treasury note yield reaching 2.95%. A subsequent recovery through late March failed to push the S&P 500 index to its January highs, and market fears shifted in early April to concern about a decelerating global economy and risks of a trade war between the United States and China. The extreme shift from fear of economic overheating to fear of slowing growth and trade wars has been reflected in the higher volatility. AMG does not believe either extreme is more likely and expects the U.S. and global economic activity to continue at a robust pace throughout 2018.
AMG believes in building portfolios that grow wealth over many years and are unlikely to be derailed by a correction measured in months. Over the long run, most corrections are imperceptible and momentary. While continuing to monitor risks ranging from inflation to trade, AMG believes it is likely that corporate profits and economic data will provide a boost to the markets over the coming months.