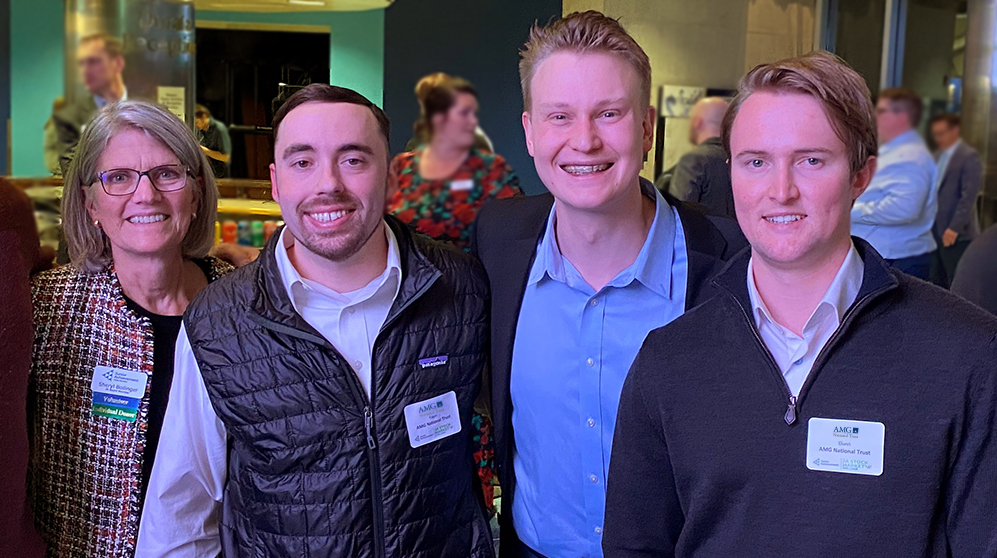 On Thursday, November 3, 2022, a group of AMG National Trust (AMG) employees joined over 250 others as they put their trading skills to the test during Junior Achievement—Rocky Mountain's (JA) Stock Market Challenge.
The Cable Center at the University of Denver was transformed into a Wall Street trading floor complete with giant screens, frenzied traders, and 60 days of simulated trading condensed into 80 fast-paced minutes.
This is the 6th year AMG has participated in the challenge, which raised over $160,000 for JA's programs. It enables over 800 local high school students to take part in a student version of the event, introducing them to investing fundamentals and how world events affect the stock market.
AMG is a proud supporter of JA. From employees taking part in events like the Stock Market Challenge, teaching financial literacy in the classroom, or volunteering at JA Finance Park, AMG passionately supports JA's mission to inspire and prepare young people to succeed in a global economy.
AMG believes in giving back to the communities in which we live and work. To see some of the organizations we support and to learn more about our work in the community click here.