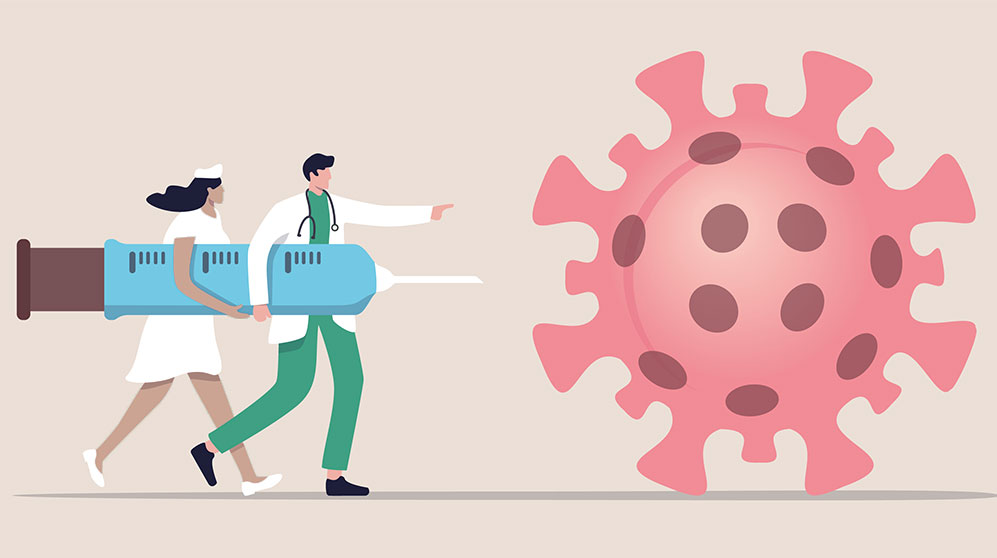 Innovation has taken the driver's seat in the race for a COVID-19 vaccine.
Historically, vaccine development is a painstakingly slow process, usually taking eight to 10 years and often longer. One of the quickest ever created was the mumps vaccine of the 1960s, which took about four years.
So why is the world talking about rolling out a COVID-19 vaccine in just 12 to 18 months? Because the innovative spirit of the scientific community is shining through, providing encouragement that such an optimistic timeline is achievable.
A number of factors are contributing to this:
The discovery process got a head start because it was able to build upon earlier research done following the 2003 SARS outbreak. Similar coronaviruses cause SARS and COVID-19.
Companies pursuing vaccines are identifying candidates with distinctly different mechanisms for stopping the virus, meaning a failure on one front won't stop research on others.
Clinical testing has been accelerated and, in some cases, combined to allow trial phases to be conducted at the same time. Government regulators are monitoring testing and rapidly reviewing results, instead of waiting until the process is completed.
Most critically, companies are planning for manufacturing and distributing vaccines before they are proven. In the United States, Operation Warp Speed is providing federal funding so manufacturing plants are ready to produce a vaccine immediately after its approval. The program has selected 14 "promising" candidates and will soon narrow the field to five finalists.
If all goes well, a vaccine could be developed, tested and approved in the coming months, with widespread manufacturing and distribution achieved in the 12-18 month timeframe. Emergency doses might even be available in the fourth quarter of this year.