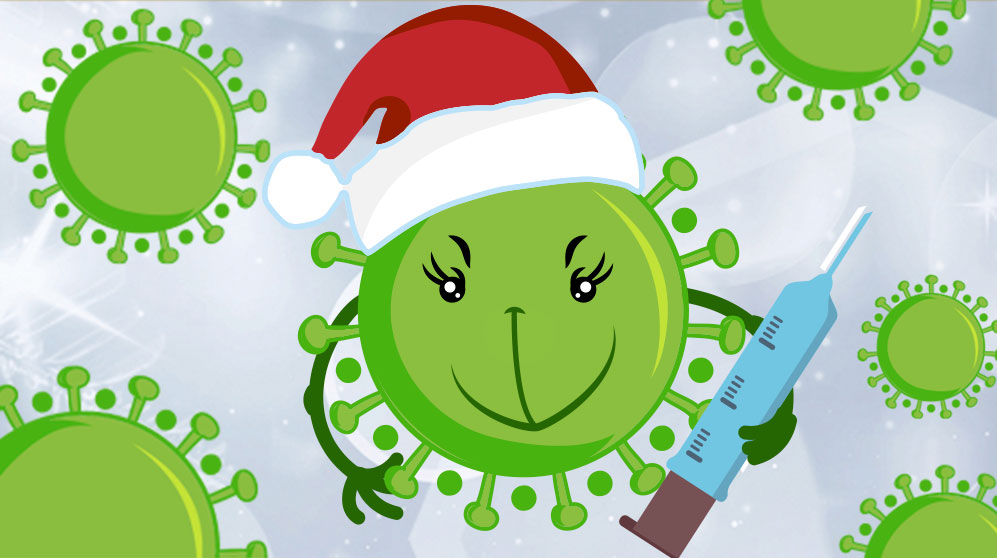 Optimism abounds, despite surging COVID-19 cases nationwide.
The U.S. economy is recovering, stock markets are at all-time highs and interest rates are at record lows. Two COVID-19 vaccines are on the way, and several others could be ready in a few months.
All this good news seems to have made some folks giddy and a bit lax when it comes to pandemic precautions. Infection rates, hospitalizations and fatalities are steadily climbing.
Not to go all Grinch, but the pandemic is not over and a return to normalcy, at best, lies many months ahead. And expectations of a smooth recovery might be too good to be true. Getting the vaccine to 300 million Americans is a monumental task. Consider this:
Transportation and storage of the Pfizer vaccine must be frozen to minus 70-80 degrees Celsius—colder than Antarctica. No one has experience with such a mass-distribution conundrum. The Moderna vaccine, expected to be available later this month, is a bit easier to handle, requiring minus 20 Celsius —more like a regular freezer.
After thawing, Pfizer vaccine batches of 1,000 or 5,000 doses must be administered within five days. Trying to organize and administer that many doses within such a tight time frame could lead to a lot of wasted vaccines. Moderna's vaccine can last up to 30 days after thawing.
Both vaccines require a booster shot that is given three or four weeks after the initial shot. Getting recipients to return for the booster in a timely fashion might prove a logistical mess.
Currently, four out of 10 Americans say they will refuse the vaccine. Scientists estimate 60-70% participation is necessary to achieve the herd immunity needed to stop COVID-19's rapid spread.
No one knows with certainty how long the vaccines will be effective. A year or just several months?
Optimism is good, but let's not forget this deadly virus is merciless, and everyone must do their part to defeat it. We all have a duty to continue pandemic precautions until we all get vaccinated—a cause we all should champion.