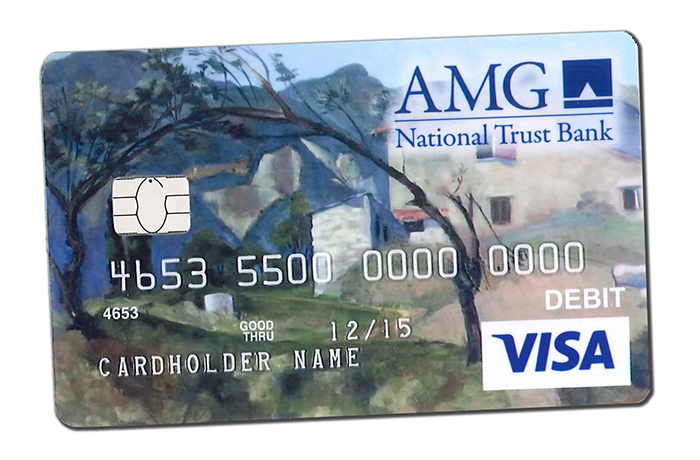 Your AMG debit card now has several new security features accessible through the AMG Bank for Mobile app on your phone and other devices. Now you can:
Activate/Deactivate – With the swipe of a button, you can turn "off" your debit card if you misplace it or don't want it used. Then turn it "on" when you need to.
Enable/Disable – Determine for which transaction types your card can be used. You can select from in-store only, e-commerce, mail/phone order, auto-pay, ATM or others. Each transaction type can be deactivated and activated at any time.
Select Merchants – Dictate at which merchants your card can be used.
Set Spending Limits – Set a dollar limit for any transaction.
Set Alerts – Know when your card has been used. Alerts come through whether your phone is locked or unlocked.