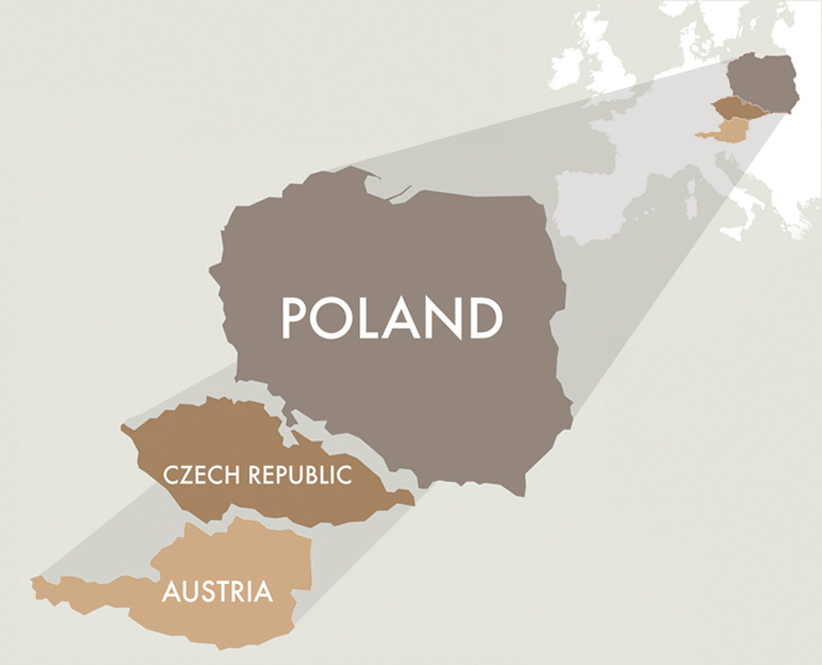 Eastern Europe's financial growth has been quite strong in recent years, far outpacing their developed-market neighbors to the west, and the outlook remains bright.
The region has a large capable workforce, staffing active small and midsize enterprises (SMEs). Many of these businesses are in manufacturing-based industries, supporting exports into Germany and other EU countries. Other SMEs are developing in sectors such as healthcare services, fast-moving consumer goods and even information technology.
That's the assessment of an AMG team that recently visited Austria, Poland and the Czech Republic to size up additional investment opportunities in Central and Eastern Europe. AMG has invested in the region for over a decade.
What Eastern Europe lacks is a sophisticated capital-markets system, particularly as these SMEs look to expand, either via organic growth or acquisition. Banks are active in the region, and some are quite profitable. Profits to the Austrian-based Erste Bank are driven by its activities in the Czech Republic. However, with limited public-equity markets, investment originates primarily from private capital.
After the 2008 financial crisis, commitments to private equity funds in the region declined dramatically. Between 2006 and 2008, nearly $11 billion was committed, but over the following nine years, less than $8 billion was committed. Unlike other parts of the world, the recovery in capital flows has been muted, despite the attractive economic growth and political stability in core markets. An industrious SME marketplace in a region with strong economic growth, combined with limited public-equity markets and reduced private capital availability, has the makings of an alluring and inefficient market for investment.
That means potential opportunity for private equity, and debt investments can be quite attractive. With a strong U.S. dollar, it is worth investigating opportunities for long-term investments in Eastern Europe.