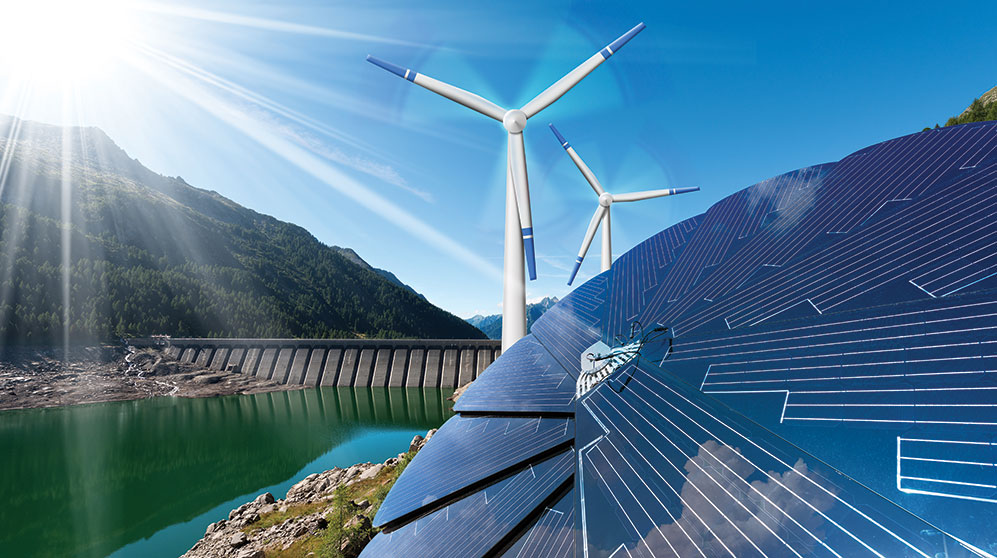 The past 12 months have reminded everyone how intricately interwoven energy and national-security policies remain in the 21st Century.
The world's recovery from the pandemic recession has been accompanied by surging demand for energy. At the same time, disrupted supply chains have impeded the ramp-up of production capacity from renewable energy sources needed to combat climate change. As energy prices have relentlessly marched upwards, the world has had little choice but to continue relying on carbon-based fuels, causing emissions to rise during 2021 while clean-energy installations have fallen below levels needed to reach ambitious climate targets. This year neither solar nor wind is on track to grow as much as once planned.
Complicating matters further, Russia's invasion of Ukraine aggravated the global energy crisis and forced countries, especially in Europe, to look for ways to faster wean themselves off Russian oil and natural gas while reconsidering their timelines for shrinking fossil-fuel use. Diversified economies, including Italy, now warn they may need to consume more coal to burn less Russian gas.
Just how quickly Europe can end its dependence on Russian energy is in doubt, which means the world's timeline for combating climate change is also in doubt. It's not just a question of economics, but also one of politics. Decades-long diplomacy that has greased the wheels of global coordination on addressing climate change could now falter.
Fortunately, many strategies to lower dependency on Russia are the same as policy measures to lower emissions in the long term and could act as an incentive toward a green transition. For now, the war has triggered a resurgence of investment in clean energy technologies across Europe, though this trend could quickly shift if high energy prices make it harder politically for some countries to push through clean energy policies.
In recent years, policymakers worldwide have painstakingly coalesced around ambitious targets for slashing deforestation, methane emissions and coal production, but the war now threatens the timeline for meeting those goals. And most major economies probably will recalibrate expectations and consider bridge fuels, including nuclear power, as part of part of their long-term strategies for energy transition.