About AMG
We help executives, business owners, high net worth individuals, and institutions discover a better way to wealth.
AMG Offices
Denver, CO

Asheville, NC

Boulder, CO

Cheyenne, WY

Chicago, IL

Hilton Head, SC

Morristown, NJ

Virginia Beach, VA
I think AMG's approach is more personal and genuine. My advisor's expertise is a strong differentiator."
They truly understand my entire financial picture. I'm extremely happy with AMG."
Executive Financial Counseling client
We really like the personal touch and relationship we have with our financial adviser, knowing that she really cares about us and our investments."
Continuity of key staff and leadership at AMG provides great comfort to clients like me."
Executive Financial Counseling client
Personalization sets AMG apart. Our advisor really understands our financial standing and goals."
AMG has done a great job of addressing what I care about under the umbrella of providing solid financial advice for my retirement without being pushy."
Executive Financial Counseling client
When it comes to attention-to-detail and follow through on our banking needs, AMG is excellent and does not give up until the client's needs are thoroughly met."
Founder & CEO, Nonprofit Banking client
My relationship with AMG feels more like a partnership than just an advisory firm."
AMG is more focused on the client's success than other firms and fully understands that the client's success is essential to AMG's success."
Wealth Management clients
AMG delivers knowledge & results, in a very personal way."
When we needed business financing, the team at AMG looked deeper than the balance sheet. Thanks to their expertise and commitment, we have realized our ultimate vision for our company."
General Manager & Commercial Banking client
AMG has top quality advisors and a transparent, easy-to-understand approach to portfolio management."
Wealth Management clients
AMG is one of the most effective commercial banks I've worked with in my 11 years of commercial real estate investment. They've earned my repeated business and I recommend them to other investors."
Commercial Banking client
I have never felt so valued as a client as I have with AMG. They worked with us every step of the way to ensure the banking options we chose were perfectly suited for our organization."
Director of Finance & Nonprofit Banking client
Our History
Throughout our exciting history, AMG has remained focused on understanding each client's unique goals and helping them achieve success, however they define it.
1972
Seeing Opportunity
Recognizing that senior executives at leading companies need a resource for comprehensive and independent financial counseling, Earl Wright and Dr. Michael Bergmann form Asset Management Group (AMG) as a division of a national investment bank.
1975
Going Independent
So we can remain objective and continue to focus on the best interest of clients, our founders decide to purchase AMG to become an independent, fee-only financial counseling firm.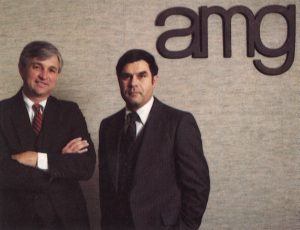 1975
Expanding to Do More for Clients
AMG becomes a registered investment advisor (RIA) to provide specific investment recommendations with its financial counseling services while maintaining its fee-only structure. We also introduce customized, company-specific financial counseling programs and expand our investment offering to include access to alternative investments.
1979
Adding In-House Tax Compliance Experts
Knowing that tax implications are an important factor in our clients' financial decisions, AMG hires a team of in-house tax experts to provide tax research, advise on tax compliance issues, and prepare tax returns.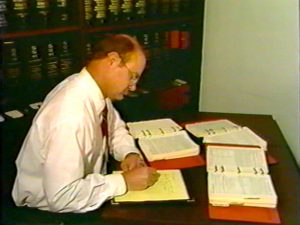 1980
The East Coast Welcomes AMG
To more effectively serve executives at large company in the Northeast, AMG opens a new office location in central New Jersey.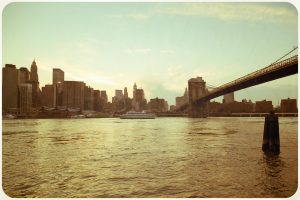 1981
Growing Our Alternative Investment Offering
Seeing the value of alternative investments in portfolio diversification, AMG's affiliate Asset Management Group Investment Corp. (AMGIC), starts establishing private fund structures for alternative investments to expand client access to opportunities at lower investment minimums.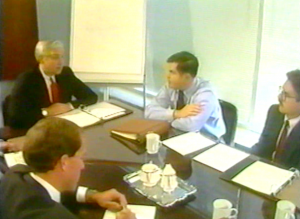 1984
Adding a Midwest Presence
AMG opens its Chicago office to provide a central location for serving our growing number of corporate and individual client relationships in the Midwest and South.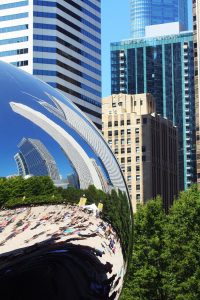 1994
Putting Our Recommendations into Action
Based on client requests, AMG expands its solutions to provide discretionary investment management, and clients were pleased to hand over the investment execution details to us.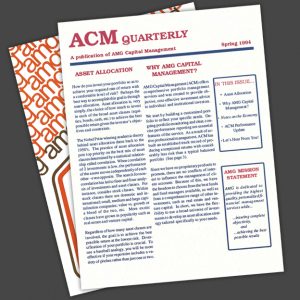 1995
Helping with Philanthropy & Household Management
The AMG Charitable Gift Foundation launches to provide clients with a convenient way to integrate charitable giving with tax planning. AMG also adds bill paying and household bookkeeping services to help simplify our clients' financial lives.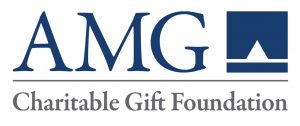 1999
Launching Our Wealth Management Platform
AMG introduces Personal Financial Management (PFM). This fully integrated wealth management solution becomes our primary platform for helping clients manage their wealth, all in one place.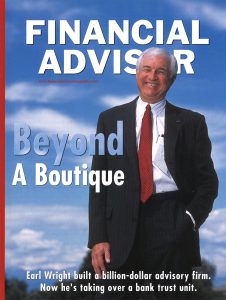 2001
Offering Trust Services
AMG acquires the trust department of Guaranty Bank & Trust, a premier Colorado bank. This provides AMG clients with an integrated solution across their lifetimes and an easier way to build a family legacy.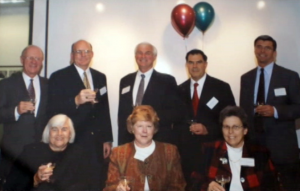 2004
Expanding into Virginia
AMG acquires Old Dominion Trust Company in Virginia to expand the solutions available to clients in the Southeast.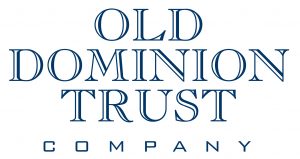 2007
AMG Hosts Former Fed Chairman Alan Greenspan
Former Federal Reserve Chairman Alan Greenspan speaks to full room of AMG clients and guests about what he sees in the global economy at a luncheon event at the Denver Art Museum.
2008
Adding Banking Services and a Boulder, Colorado Office
Recognizing that many clients have specific banking needs, AMG adds private client and commercial banking services to its comprehensive list of financial solutions. Boulder becomes a new, convenient location for clients.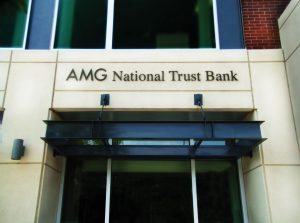 2012
Offering the Benefits of Wyoming Trusts
AMG opens a trust office in Cheyenne to help clients from across the country take advantage of the tax and administrative law benefits provided by Wyoming trusts.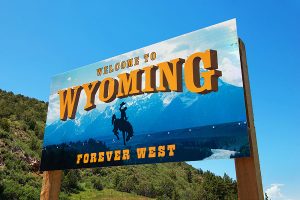 2015
New Denver Headquarters
AMG moves into its new headquarters, a beautiful LEED-certified building, designed to serve the needs of our clients and community for generations to come. It also houses The Dome at AMG, a unique space for client and community events, and FANUM, an exciting entrepreneurship club and coworking community.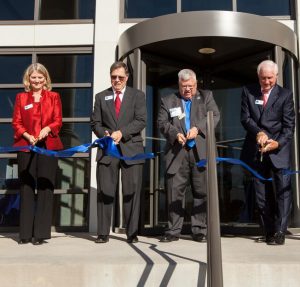 2015
AMG Hosts Apple Co-Founder Steve Wozniak
Apple co-founder Steve Wozniak and Brad Feld, CEO of Foundry Group, speak to a packed audience at The Dome at AMG about the future of innovation and venture capital.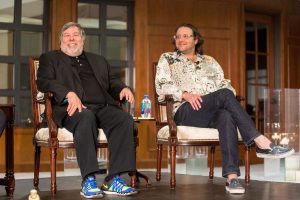 2016
Lord Mervyn King Speaks to AMG Clients
Lord Mervyn King, former Governor of the Bank of England, impresses AMG clients and guests with his insights about Brexit and his global perspective on the key events shaping the world.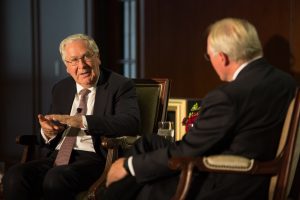 2020
AMG and Boys Arnold Team Up
AMG and Boys Arnold finalize their merger on June 1, 2020. As a result, AMG expands its southern presence with new office locations in Asheville, North Carolina and Hilton Head Island, South Carolina.